Barbara Pickova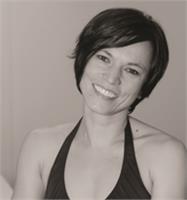 Barbara grew up surrounded by a sporty family and has always been active and enjoyed sports, but it wasn't until she tried Bikram Yoga that she truly found herself. "I found something that makes me feel good from the inside out..... and the best thing is that great feeling doesn's stop!"
Barabara has practising Bikram yoga daily since 2006. She completed her teacher training in Spring of 2007 and taught in Singapore for two years before returning to Australia, where she spent six months teaching at a newly opened Bikram studio in Noosa.
Now she has returned back to Sydney where she first started and where she feels she belongs the most. "I am thrilled to teach alongside so many amazing teachers here. Teaching is my daily passion and I'm blessed to be able to share something I love with others around me".
Barbara Pickova is currently not instructing any classes.