Jessica Whatham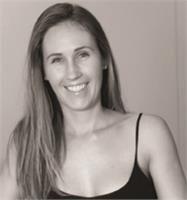 Jessica was born and raised on Sydney's Northern Beaches and began practicing Bikram Yoga at 14 years old. Since then she has travelled, lived, and practiced Bikram Yoga in London and the United States.
After studying Business and Nutrition Jessica felt that something was still missing and in 2009 Jessica became a certified Bikram Yoga instructor. Jessica began her teaching career in the USA, teaching in studios in Miami and in the North Eastern USA. In 2013 Jessica moved back to Sydney and is very much at home back on the Northern Beaches.
Bikram Yoga is something that has always provided a sound body and mind for Jessica and she loves that as a teacher she can share those same benefits with her students.
"Teach what is inside you, not as it applies to you, but as it applies to the other." T. Krishnamacharya
Jessica Whatham instructs the following:
Bikram Yoga is the Hottest yoga in town! But more specifically, it's a therapeutic hatha yoga sequence of 26 postures and 2 breathing exercises conducted in a heated studio, and suitable for all levels including beginners.

Bikram Yoga classes are 90 minutes. Please arrive at least 15 minutes prior to class time for check-in.

The health benefits include:
• Improve overall health and fitness
• Reduce stress
• Assist in losing weight and maintaining ideal weight
• Strengthen and tone the body
• Improve flexibility