Heather King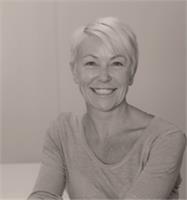 Heather has been a nurse for 20+ years, working in a variety of fields ( oncology, palliative care, rheumatology and research to name a few) and as a result is passionate about promoting holistic health and wellbeing to everybody.
Her own battle with breast cancer prompted her to follow her dreams and move to Australia in 2003.
Heather admits to being a heat junkie but had never heard of Bikram yoga before trying her 1st class in 2005 - her practise was sporadic initially until participating in her 1st 30 day challenge. Then she became hooked!!
Reasonably fit, she was well aware of the changes to her body with regular practice - but the changes to her psychological health continue to amaze her!
Heather decided to go to Bikram Yoga Teacher Training in 2014 and she truly believes Bikram yoga makes us bullet proof.
Heather says "forget what you can't do- it's what you CAN do that counts!"
Heather King instructs the following:
Bikram Yoga is the Hottest yoga in town! But more specifically, it's a therapeutic hatha yoga sequence of 26 postures and 2 breathing exercises conducted in a heated studio, and suitable for all levels including beginners.

Bikram Yoga classes are 90 minutes. Please arrive at least 15 minutes prior to class time for check-in.

The health benefits include:
• Improve overall health and fitness
• Reduce stress
• Assist in losing weight and maintaining ideal weight
• Strengthen and tone the body
• Improve flexibility