Mariki Oliver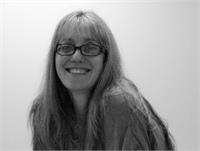 Nothing could prepare Mariki for her first Bikram yoga class in 2004 in Johannesburg South Africa. She was as stiff as a stick and had an over active mind which made her first class torture. Hot and bothered was an understatement! But something clicked and that was the beginning of a wonderful transformational journey.
As a clinical psychologist, Mariki has always been fascinated with the body-mind connection. The body never lies, never forgets and reveals unconscious attitudes and beliefs. Her quest for deeper understanding lead her to become a Postural Integration Therapist.
In 2007 Mariki immigrated to Australia via Roma in the Queensland outback where she worked as a clinical psychologist for 2 years in the rural areas. As there were no Bikram Studios for hundreds of kilometres, Mariki practiced Bikram Yoga on her own with Bikram's CD in a little heated room with a big mirror, joined by her cat, Bagheera. This prepared her for Bikram teacher training in 2009.
Mariki taught her first class in Brisbane, and soon after moved to Sydney where she has been teaching at several studios for the past 5 years. Absolutely loving it, her passion and belief in Bikram yoga is ever growing. Mariki teaches a joyful yet disciplined class and focuses awareness towards transcending limitations and pushing the edge.
Mariki Oliver instructs the following:
Bikram Yoga is the Hottest yoga in town! But more specifically, it's a therapeutic hatha yoga sequence of 26 postures and 2 breathing exercises conducted in a heated studio, and suitable for all levels including beginners.

Bikram Yoga classes are 90 minutes. Please arrive at least 15 minutes prior to class time for check-in.

The health benefits include:
• Improve overall health and fitness
• Reduce stress
• Assist in losing weight and maintaining ideal weight
• Strengthen and tone the body
• Improve flexibility